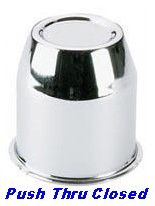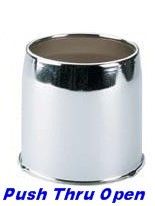 All of our center caps and derby style caps feature a bright chrome finish.
They are available in all popular sizes and lengths with the 5, 6 and 8 lug caps
available in open and closed. Within our line of center caps we also stock EZ Lube trailer caps,
plastic pop in caps, popular Ford and GM factory caps and dually hub covers.
All the most popular sizes are also available in stainless steel.
                                        We also stock hard to finds caps for older wheels.